The planet has been thrown upside down by the coronavirus and it is safe to say that we are undoubtedly going to be facing a very different world once the isolation restrictions are lifted. New challenges require new strategies but also offer new opportunities. This is certainly also true for vinyl and all its users. The vinyl industry has generally been far more resilient than many people realize. Over and above the fact that vinyl bounced back after its initial demise in the mid to late eighties against firstly CD, and then again with streaming and downloads, it has grown to a formidable but very viable and practical format with no shortage of demand up to now.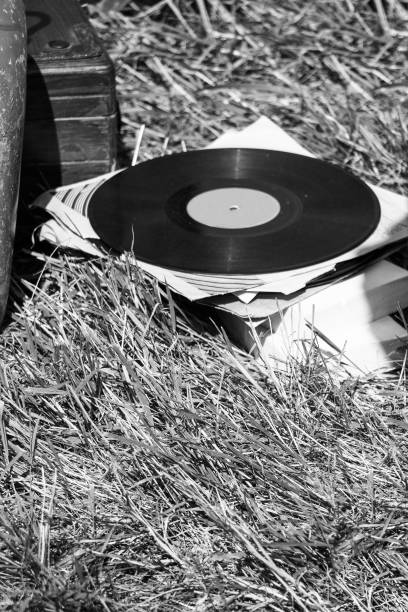 However, with decrease in demand and limited production, coupled to transport and business trading restrictions vinyl as a non-essential product is due for a trying time. Now is the ideal time to show your support for the independent and specialized stores alike that have always given you the goods and brought in your special orders, kept you up to date on new developments and exciting, interesting and unique releases. Show your solidarity by ordering and paying to sustain them during their downtime and their current lack of income, with the stock to ship out as soon as the lockdown is lifted. Vinyl has always been easy to transport via courier or the postal system and very few vendors do not have excellent, strong and safe packaging, and efficient and quick deliveries.
Whilst many companies have ceased production for now and the immediate future, the majority of vinyl pressing plants are still running at reasonably high capacity, averaging around an estimated 70 to 75% production rate. With recent problems in the industry and mastering facilities having been damaged (Apollo Masters manufacturing plant where lacquers used to make vinyl discs burnt down just about completely), this is a slight reprieve and a welcome breather but also a chance to recover somewhat and to address backlog orders to an extent.
One of the main issues that has been addressed before many times is that of cost. It is a fact that for vinyl to remain viable and moreover competitive, and also to continue growing, the pricing has to be keen. There simply is no reason for vinyl to be ludicrously priced (especially when CD as a competitive product is now far more affordable than it has ever been before due to better marketing through on-line and e-commerce sites, that obviously have lower overheads than old traditional bricks and mortar stores). Unfortunately, the decrease in demand and other factors like lockdown, restrictions of air travel and reduced transport capacities will lead to a sharp increase in shipping rates, but this is inevitable as companies gradually re-open and resume business.
Many vinyl lovers have been spoilt with the amount of time they now have on their hands to listen to and indulge in their favourites and have certainly come to appreciate the benefits of music. Irrespective of what your preferred software is, music is therapeutic, calming, joyous, and relaxing, but it is also physically interactive as regards touch, feel and handling, with vinyl being more prone and rewarding to the later.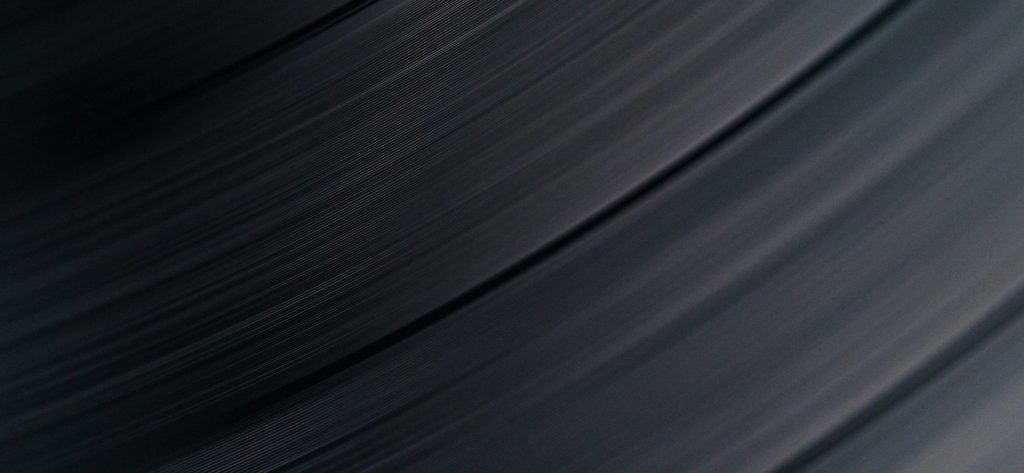 Now is the time to get to all the vinyl tasks we seldom have time for in our modern and rushed society:
Cleaning – from something as basic as a Spin Clean manual action cleaning device, to the more advanced motorised and automated devices on the market, right up to super advanced cavitation process cleaning machines. Clean records are super important to preserve and extend record life, as well as your stylus.
Sorting – vinyl can take up a lot of space, and irrespective of what system you use to find what you want, e.g. genre, style, shape, Dewey, numeral order, dictionary order, alphabetical order, or just simply your own individual order, having a system that works is not only good, it is well advised to counteract frustration. Any order or system that you feel comfortable enough with and actually works for you, as an individual, is great. It sure makes for serious time wasting as your vinyl collection expands and you simply cannot find that record you know you have but for the life of you cannot find.
Vinyl accessories – replacing torn or damaged inner and outer sleeves and their importance is often overlooked but obviously the main aim is to enhance and extend the lifespan of your software. Good sleeves also reduce static charge and slide in and out much smoother and easier. Outer sleeves protect the surface of cover material and prevent scuff marks and ingrained scratch lines from forming.
Storage – the age-old conundrum and bane of any vinyl collector is proper storage and running out of space. Inevitably we all do at some time, but there are many innovative and well-suited solutions to be had. Bearing in mind that the correct way to store your vinyl is upright and next to each other (and certainly not stacked on top of each other, or leaning at an angle), without too much undue pressure, there are many racks and storage cabinets that conform to the requirements. First prize is finding a supplier that will be able to replicate any item – it can become quite a problem if you eventually have twelve or more different storage devices that have no similarities, or shared styling. We appreciate that during the lockdown nothing is attainable physically, but nothing prevents you from planning and ordering now, and then incorporating easily and quickly when they become available. Those of you that are adept at making furniture and have the necessary tools for the job are in the pound seats. Now's the time!
Equipment maintenance – you may be surprised to hear the difference a few seemingly small and unimportant changes as regards maintenance would make in terms of a large overall difference and improvement to your sound system. There are many sound quality improvements that can be brough about that are not expensive but just take a bit of time. These may sound obvious but start with your turntable and make sure that the cartridge is aligned properly, that the arc that is travelled across the record surface is correct and that correct cartridge downforce has been applied. Youtube is your friend for quick and easy instructional videos, and there are many downloads that can be done to procure alignment protractors. The majority of tone arms have calibrated dials and are usually very accurate, well within scope of the manufacturer's recommended tracking weight range. If your turntable allows for speed accuracy adjustment, check it against free downloadable Apps for your Smart phone. Those that are fortunate enough to have and use test records can also dial in the exact operational performance and make sure that their anti-skating and tracking matters are in order. Follow that by cleaning contact points, input points and terminals. Make certain that your cables are connected properly and not out of phase.
If certain aspects of your sound has always bothered you somewhat but you've never been able to really get to grips with it (but freely accepted that it would eventually be done once you had some time), well, now is the time to check and amend. Do some sensible, planned and constructive re-positioning (but please remember to first mark the positions with some tape) and see if your bass doesn't improve and pack more slam, your midrange become more open and transparent and the detail increase. This costs nothing but may yield surprising improvements. Google and find articles on relative positioning and interaction, and the advantages to various accepted speaker positions relative to the room and where you are seated. Remember, your speakers and your position can easily change, and you may open up a world of performance and insight. Worst thing to happen? You may just have to move them back to their original position.
Acoustics – not everybody has a perfect environment to place their equipment in, but we all try to at least identify the most practical and lived-in area where we feel comfortable and safe to enjoy our musical experiences. This space can be made to sound better. With the exception of extremely high-tech environments with a multitude of solid surfaces that have negative impact on soundwaves and the resultant quality, like glass, steel, tiles, and a serious lack of furnishing and absorption, many rooms require basic common sense when it comes to population and placement of equipment. Firstly, make sure that your turntable is placed on a solid and stable surface and that it will not be subjected to vibration. Do not position your speakers too far apart as they will not be able to support each other and each speaker will sound like an individual entity producing sounds but with an obvious and gaping hole in between, with no literal soundstage that extends from far left to far right with support in between these two opposites. Larger speakers can stand away from wall surfaces and still produce good bass, small speakers will benefit from close proximity to the wall surfaces. If you have a choice, systems will generally sound better when playing down the length of a room as opposed to across the width and will also allow for more positioning and seating options. Once again, finding the optimal spot for yourself and your speakers doesn't cosy money, it just takes some time.
The most important thing is to enjoy your vinyl and let it reaffirm the place it occupies in your life. We understand that there may be a decided level of uncertainty, fear and apprehension that is present due to the current coronavirus pandemic, but we wish all our customers and friends a safe and healthy time spent with their families and loved ones. Far be it from our intention of underplaying the importance and present danger the coronavirus may present, the power of music and its benefits are there to be enjoyed by all. Be safe, remain healthy and get to know your vinyl intimately. There is a great world out there filled with the promise of future adventures, love, and discovery, but for now we must comply in accordance with our respective governments. We shall overcome.