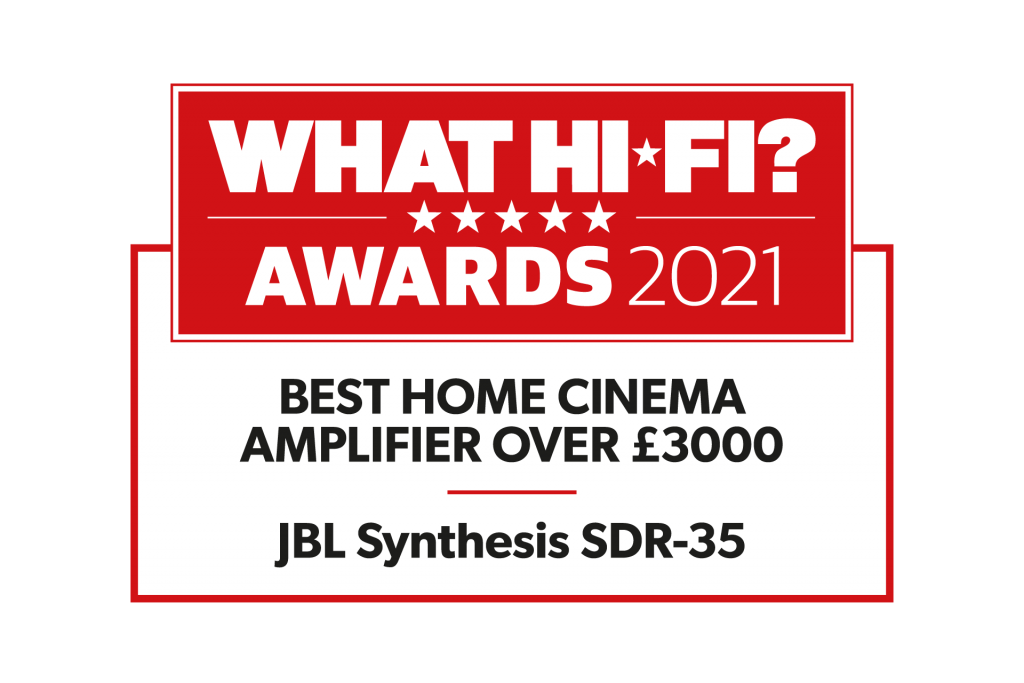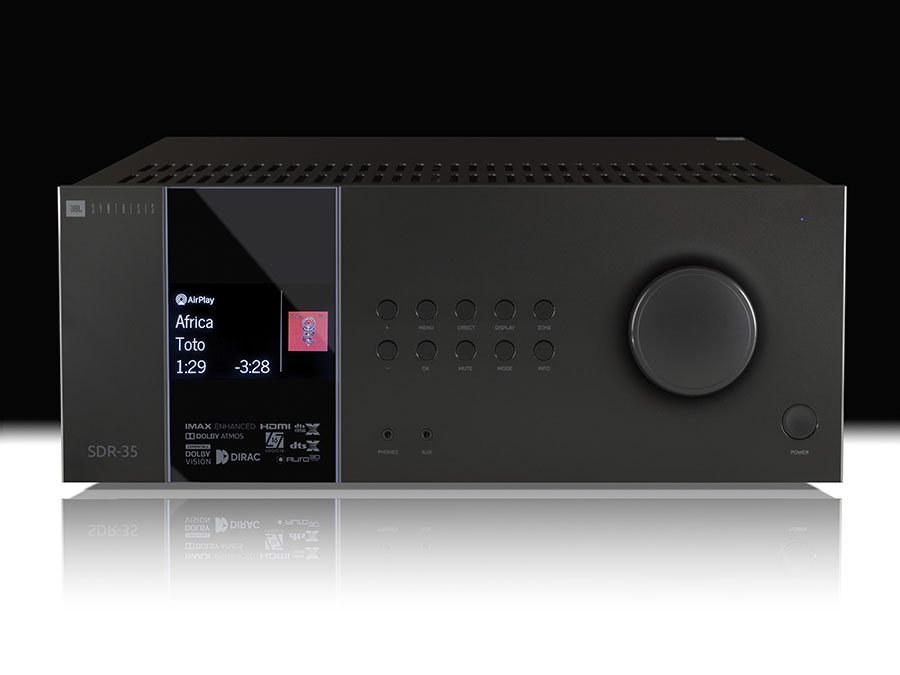 When hunting for an AV receiver or amplifier, it can be hard not to get caught up in the battle of the specs. As the component to which all others are connected, it's essentially the brains and beating heart of a system (not to mention often the most expensive single element), so it's understandable that a certain amount of spec obsession creeps in. Even features that you don't need now could become important in the future and you will want to cover as many bases as possible.
Those who become too focused on comparing spec sheets may well overlook the JBL Synthesis SDR-35. While its format support is thorough, its amplification for just seven channels and (current) lack of HDMI 2.1 connections are trumped by Denon receivers costing around a sixth of its huge price tag.
Of course, what a spec sheet can never tell you is how a product sounds, and in this regard, the JBL Synthesis SDR-35 is a clear cut above any other AV amplifier we've tested over the past few years.
The JBL Synthesis SDR-35 is based on the Arcam AVR30, albeit with a number of upgrades. The biggest one of these in terms of sound quality is said to be the move from the ESS Sabre 9026 Pro DAC to the 9028 Pro. This is claimed to result in lower distortion and better detail and dynamics.
Now Available at HFX